One:One Coaching
With Emma Wright, The Body Confidence Coach
Helping mothers breakthrough body confidence blocks for themselves and their kids
You can be Body Confident
Imagine living without feeling self-conscious about your body
You can live without guilt, shame or frustration about how you eat or how you look
Experiencing a breakthrough in your body confidence starts here
Hi, I'm Emma
The Body Confidence Coach
As a body confidence coach, I've helped many mothers stop fighting their body and helped them form a new relationship with what they eat and how they look. Perhaps best of all is the new power they have to demonstrate body confidence to their kids.
Many mums come to me:
knowing what they should eat and how to move, but it makes no difference to how they feel about themselves

having tried a million diets and just want to stop that cycle
because they can't stop going back to the fridge

feeling powerless over emotional eating

simply wanting to think about food and their body less

wanting to support their kids feel good about their body, but know their own mind isn't in a great place. 
The top 5 breakthroughs 
Food no longer dominating your thoughts
Emotional eating no longer overpowers you
Freedom from shame
Getting off the binge diet cycle
Demonstrating body confidence to your kids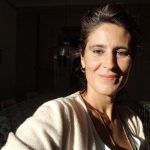 "I was struggling to address the issue of weight in our family conversations. Emma helped me shift perspective away from my daughter to society itself. This is so empowering. (Because) we are neck-deep in negative messaging and discrimination based on body-appearance."
Book a discovery call today, and start creating change.
Coaching fee: $97.50 per hour
Email me below to book a free 15 min discovery session to see if Body Confidence Coaching will get you to where you want to be.
What do you say when your child says, "I'm Fat!"?
You've been told all the wrong information about how to manage these conversations, and what to do at home. Now you'll understand why what you're doing doesn't work. For all ages, learn what to say and do when it comes to talking to your kids about how they look and what they eat.
Download the happy, healthy body-image conversations toolkit.