Be leaders for the next generation. 
 

Improve kid's body confidence. Support parents. Raise funds.
How does the fundraising program for parents work?
Your PTA or fundraising body…
… organises a Raising Body Confident Kids online fundraising seminar for parents.
The 60 min online seminar is $19 & the PTA gets $10 per ticket sold. 
At the end of the seminar, parents can purchase the full ground-breaking parenting course. The PTA also gets $50 per course sold. 
What's the earning potential for the PTA?
$10 per seminar tix sold (100 sales = $1000)
PLUS
$50 for each parenting course sold (10 sales = $500). 
It's a hassle free, low risk fundraising opportunity that stands to make a big difference to the families in your community! 
The School Fundraising Program Includes:
A 60 min online seminar.
A unique school code, so each course sold at the end of the seminar earns $50 for your school. 
Marketing emails to send to parents. 
A digital image to put in newsletters.
A print file to put posters up at the school office.
10 Facebook posts to share on school and surrounding community pages. 
A free audio series to share with parents.
On call support from me, Emma Wright, (click here to read my story). 
Funds paid as a donation to the school (or PTA) 1 week after the program ends.
The Raising Body Confident Kids school program is 100% online and suits parents of toddlers to teens. The seminar and online course are designed with busy parents in mind. 
The Raising Body Confident Kids fundraising program gives your school's parents a 10% discount + a free plan upgrade on the online course.
How to raise their child…
to eat the same way if the parent is in the room or not (no more hiding, sneaking or food battles)

to be discerning about what they watch on social media

to have resilience in painful food/body situations

to take care of their body regardless of how it looks

to know their worth lies in their hearts & minds, not the container they get about in

to be able to say no to the cool crowd if they want to

to come to you if they're made a mistake and need support
Raising Body Confident Kids school program gives your fundraising committee a low energy, high return fund-raising option.
Food & body confidence struggles in your community, stop here
How do we sign up our school?
Click the big orange button below to email me, Emma, directly. 
We agree on a time frame.
Your school gets a unique code so all sales that come from your school-fundraising program get assigned to your school. 
You receive all marketing materials within our agreed timeframe.
You get a step by step guide to implement the campaign.
We hit go!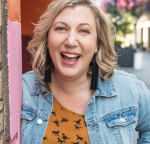 "Emma's course was a life-changer for our family.
We learnt so much vital information and practical tips that gave us the confidence to have those hard conversations and answer those hard questions!! As the mother of three girls, I feel such responsibility to arm them with the tools they need to feel ok in their bodies and navigate this world that has such emphasis on looking a certain way."
"How to raise good humans and not lose your mind in the process"!
I have literally just finished a coffee catch-up where I introduced your course to my friend. Every time I tell a friend about it, I find myself introducing it the same way "it's called Raising Body Confident Kids but it is SO much more than that, it should be called How to raise good humans and not lose your mind in the process"!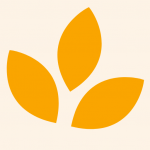 "It's changed our lives.
"I wanted help to make sure I wasn't passing on my negative body issues to my daughter. I got SO much more than I expected! I can say it's changed our lives." 
"A lightbulb moment.
Hearing Emma speak was a light bulb moment – I realised that I was unconsciously creating 'guilt' food habits for my children. In the age of too much information and so much pressure, it's refreshing to have guidance from someone who has been there herself and is willing to share her poignant journey. Emma is an inspiration in this minefield of positive body image.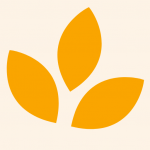 "I got a shift in perspective.
"I was terrified that my daughter was emerging into teenhood having inherited all my "food and body issues", I realised I had to sort myself out so I could help her. I got a shift in perspective that has helped me let go of control and learn to trust my daughter and myself more when it comes to food."
"Confidence going forward.
"I wanted support with how to deal with my teenage daughter's recent weight gain. Emma was incredibly empathetic and understanding, and made me feel like I was not going crazy. I learned a number of tools how I could improve the situation at home, and in relation to the world at large. It gave me a lot of confidence going forward, in being a supportive and loving mother to my teenage daughter rather than feeling (externally) pressured to change my daughter's weight and "do something about it"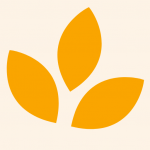 "I gained comfort and confidence in my parenting.
"I was struggling to manage my kids diet and worrying about them eating too much sugar and sneaking food. I was concerned that I would cause them issues around food because of issues I have experienced. I gained comfort and confidence in my parenting around food and can now see they'll be okay!!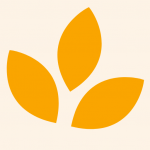 "So grateful.
"Last night my daughter told me she thinks tv and advertising is ridiculous because it makes you feel like you need big boobs, big round bums and be skinny everywhere else. In kicks your voice!! We had an amazing conversation about bodies, media, realistic body image, how our bodies are truly amazing and that's what we should focus on. So grateful to have your voice in my head when I need it!!!"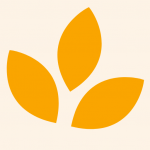 "It's given me practical tools around food and bodies.
"I wanted guidance as a parent and help with my own attitude to eating, food and bodies. Emma's work is incredible. It's given me practical tools to help me change my thinking patterns around eating and bodies." 
Make contact and start your Raising Body Confident Kids school fundraising program today.
Once your school is signed-up I'll guide you step by step through getting started and running a successful fundraising program.
Raising Body Confident Kids Online Course
I'm a kiwi mum of two, who knows how much better life is without fighting my body and worrying about my kids. Let's walk this incredible journey together!