Emma Wright
The Body Confidence Coach
Helping mothers create a body confident world for themselves and their kids
As mums, of course we want happy, healthy kids who have a good relationship with their body. And we want that for ourselves too. Doh!
But being a parent can feel like we're constantly judging ourselves (and being judged) about what our kids eat and how they look. It's a mine-field out there and we're not being given helpful info about how to have good conversations with them or help them have an easy-breezy relationship with food and their body.
We don't need to be perfect to help our kids have a different experience than most people. Regardless of where we are ourselves, we can:
~ Accept and appreciate our bodies regardless of shape or size
~ Have happy, healthy kids who have a good relationship with their body
~ Feel confident to respond well when a child says "I hate my fat fill-in-the-blank"
~ Create food and body rules at home that lead to good long term health
Come explore the five ways we can work together here
I've spoken to hundreds of mothers about body image and their kids. Supporting them in having positive conversations that benefit their children. So as a family they don't get stuck in the downward spiral that body shaming and negative self-talk brings.
---
Emma Wright the body confidence coach
I talk from expertise and personal experience.
When I was nineteen, I told my parents I had bulimia. They didn't believe me. Or at least believe it was the life-threatening problem that it was. They told me I was beautiful and asked if I 'was over all that now' and we hardly spoke of it again.

My parents were great in so many ways. But they didn't know how to speak about bodies, food and long-term health to their kids in a way that left us feeling positive or protected from our culture that values thinness and promotes weight-loss like it's the panacea for every darn thing.
Having now recovered I want to give other smart, dedicated parents like you the language to talk about bodies that my folks never had.

Through education, coaching, and the workbook, I've helped 100's of parents raise body confident kids and have a better relationship with food and body themselves.
I'm here to help modern parents navigate the piles of misinformation out there – and offer sensible, evidence-based solutions.
---
Emma Wright the body confidence coach
The day my first child was born I promised her I wasn't going to let her hate her body like I hated mine. She was going to be slim and fit and everyone was going to know I was doing an amazing job. But the older she got the more we'd fight about what she ate. 
And frankly, I was terrified her chubby body was going to get bigger and all the dangers I thought came with that plagued me. The harder I policed the more resistant she got. It was awful. 
And then I started to see guilt and shame and fear in her eating. Hiding, sneaking, gobbling. I had no idea what to do. I was already doing all the things I thought I should be doing.
So I went into research mode and what I learned shocked me.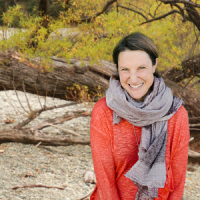 Hearing Emma speak was a light bulb moment – I realised that I was unconsciously creating 'guilt' food habits for my children. In the age of too much information and so much pressure, it's refreshing to have guidance from someone who has been there herself and is willing to share her poignant journey. Emma is an inspiration in this minefield of positive body image.
---
Rachel
Liberate yourself from body shame. Embrace body confidence.
Create a body confident world for you and your family
Want your kids to stop asking for sweets or candy while you're out shopping?
Stop the begging, whinging, nagging – every time they see the bright, brilliantly marketed sugary stuff. And never hear them ask again. No policing or hard to implement tactics. You'll stop the fights and be calmer to boot! Take the free 15 min class today.