Raise funds for your school.
Empower parents.
Improve body confidence. 
Raising Body Confident Kids:
A fundraising program for schools
In the world of Tik Tok and Instagram…
… raising kids who feel good about themselves and their bodies is a parenting minefield.
From developing competent eating habits, to dealing with social media and peer pressure, or handling mean comments on the playground, food and body image can present some of the trickiest parenting moments.
The good news is, there is A LOT we parents can do to help our kids develop a healthy relationship with food and feel good about their bodies.
And that's what I'll share with your community in this hassle-free fundraising program.
My name is Emma Wright and I'm the founder of Raising Body Confident Kids. These are the kinds of concerns about bodies and food I hear every week in my practice, parenting talks and seminars.
Plus, with the stress of the pandemic and lockdowns, eating disorders are on the rise in New Zealand. 
That's why I created Raising Body Confident Kids – A fundraising program for schools. I'm on a mission to empower parents to raise children who respect their bodies and feel at ease around food – while raising money for schools at the same time. 
What's included in the program?
A 45-minute pre-recorded online seminar

, to be screened at a time and date that suits you. Some schools chose to host an in-person event so parents can watch the seminar together in the school hall; others allow parents to watch from home. Some let parent's do either. The choice is yours.



A live Q & A with Emma

. After the seminar, parents can join a Zoom get to their questions answered in a live Q & A.



Bonus tools.

After the seminar, attendees are emailed bonus tools to help them incorporate their learning into everyday family life.



Discounted offer.

Any parent who wishes to deepen their understanding of the lessons shared in the seminar can get a special 20% discount on the online parenting course (the school also gets $50 per course sold).
Please note there is no obligation or pressure to purchase the online course. Parents will leave the seminar with a new understanding of health and body image, and feel empowered to help their kids navigate life in our body-obsessed world.
What parent's will learn…
The seminar will teach parents how to help their kids:
Feel more at ease around food, so they eat the same way whether a parent is in the room or not (no more hiding, sneaking or food battles)
Know that who they are as a person is more important than how they look.
Be discerning about what they watch on screens and understand that the images they see often do not reflect reality.
Meet painful food or body situations with resilience and fortitude.
PLUS

After the seminar, parents get three BONUS TOOLS to help them incorporate what they've learned into everyday family life.
AND
Parents who wish to deepen their understanding of these lessons will get a special offer to purchase the online parenting course. For every course purchased, the school gets $50.
You'll be given everything you need to promote and sell tickets to your event (the event includes the 45-minute pre-recorded online seminar + a 45 minute Q & A to be hosted at an agreed time after the seminar), including:
A unique school code to keep track of your ticket sales and commissions.

A series of promotional emails to send to parents.
A series of Facebook posts, to promote the event on school and community pages.

A digital image to advertise the event in the school newsletter.
A print file, so you can put up posters at school and community noticeboards.
On call support from me, Emma Wright, as you set up your event.
Funds paid as a donation to the school or PTA, one week after the program ends.
What's the earning potential for your school?
$10 per ticket 

– A ticket to the seminar + Q & A costs $19, and

your school gets to keep

$10 for every ticket sold.

 

100 x tickets sold = $1000




$50 per parenting course sold

– 10 x courses sold = $500  
What other benefits are there?
There's a host of reasons why Raising Body Confident Kids is a great fundraising option for your school.
Make it a community event

– Ticket sales do not have to be limited to your immediate school community. Why not encourage parents to bring a friend or neighbour and increase your fundraising potential?




Hassle-free fundraising

– You'll be given

all the marketing materials you need to promote the event, including emails to parents, printable posters, newsletter text and Facebook posts.





All you need to do is send out the marketing materials, schedule the date and if hosting an in person event, set up the room. It's a feel good, real results fundraiser that takes little time and energy from your volunteers and staff.




A community of body confident kids

– You're helping your community to raise the next generation of kids to feel good about their bodies and have freedom around food. And that becomes even easier for parents, when their friends and neighbours are doing the same.
If you'd like to bring the Raising Body Confident Kids seminar to your school, click the orange button to email and let me know:
The name of your school (and whether it is a primary, secondary or intermediate school.)

Your roll size.

Tentative dates or a timeframe for hosting your seminar.
Once we've agreed a date for your seminar and timeframe for your marketing campaign, you'll get:

A unique code, so that you receive a commission on all sales from your school.

All marketing materials. 

A step-by-step implementation guide for the marketing campaign. 
Once your school is signed up, I'll guide you step by step through getting started and running a successful school fundraising program.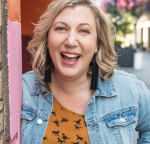 "Emma's course was a life-changer for our family.
We learnt so much vital information and practical tips that gave us the confidence to have those hard conversations and answer those hard questions!! As the mother of three girls, I feel such responsibility to arm them with the tools they need to feel ok in their bodies and navigate this world that has such emphasis on looking a certain way."
"How to raise good humans and not lose your mind in the process"!
I have literally just finished a coffee catch-up where I introduced your course to my friend. Every time I tell a friend about it, I find myself introducing it the same way "it's called Raising Body Confident Kids but it is SO much more than that, it should be called How to raise good humans and not lose your mind in the process"!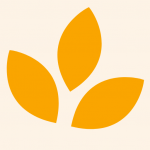 "It's changed our lives.
"I wanted help to make sure I wasn't passing on my negative body issues to my daughter. I got SO much more than I expected! I can say it's changed our lives." 
"A lightbulb moment.
Hearing Emma speak was a light bulb moment – I realised that I was unconsciously creating 'guilt' food habits for my children. In the age of too much information and so much pressure, it's refreshing to have guidance from someone who has been there herself and is willing to share her poignant journey. Emma is an inspiration in this minefield of positive body image.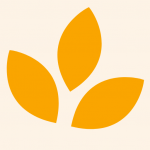 "I got a shift in perspective.
"I was terrified that my daughter was emerging into teenhood having inherited all my "food and body issues", I realised I had to sort myself out so I could help her. I got a shift in perspective that has helped me let go of control and learn to trust my daughter and myself more when it comes to food."
"Confidence going forward.
"I wanted support with how to deal with my teenage daughter's recent weight gain. Emma was incredibly empathetic and understanding, and made me feel like I was not going crazy. I learned a number of tools how I could improve the situation at home, and in relation to the world at large. It gave me a lot of confidence going forward, in being a supportive and loving mother to my teenage daughter rather than feeling (externally) pressured to change my daughter's weight and "do something about it"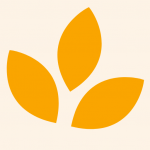 "I gained comfort and confidence in my parenting.
"I was struggling to manage my kids diet and worrying about them eating too much sugar and sneaking food. I was concerned that I would cause them issues around food because of issues I have experienced. I gained comfort and confidence in my parenting around food and can now see they'll be okay!!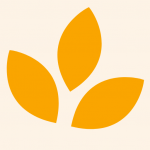 "So grateful.
"Last night my daughter told me she thinks tv and advertising is ridiculous because it makes you feel like you need big boobs, big round bums and be skinny everywhere else. In kicks your voice!! We had an amazing conversation about bodies, media, realistic body image, how our bodies are truly amazing and that's what we should focus on. So grateful to have your voice in my head when I need it!!!"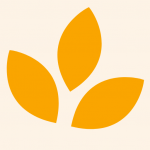 "It's given me practical tools around food and bodies.
"I wanted guidance as a parent and help with my own attitude to eating, food and bodies. Emma's work is incredible. It's given me practical tools to help me change my thinking patterns around eating and bodies." 
Make contact and start your Raising Body Confident Kids school fundraising program today.
Raising Body Confident Kids
I'm a kiwi mum of two, who knows how much better life is without fighting my body and worrying about my kids. Let's walk this incredible journey together!