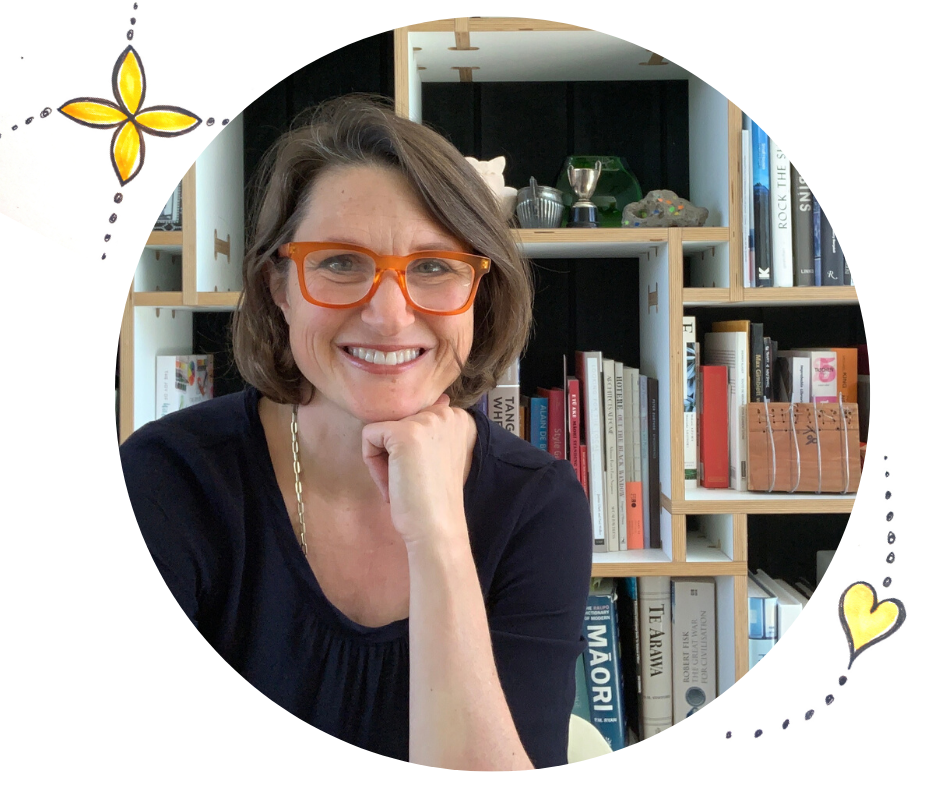 The Raising Body-Confident Kids E-Course
Can you relate?
You're worried your kids will hate their body or be obsessed with food
Your child already doesn't like their body and you've no idea what to say
You want them to be healthy, but don't want to cause body image issues
You have issues of your own that you don't want to give to your kids 
You're in THE RIGHT PLACE.
Body Image & Kids?
It's a bit of a mind poke
That's because most health and wellbeing info
is based on nutrition and exercise and completely misses
the very important influence of CULTURAL conditioning
So it can really help…
to widen your perspective and learn
the things that will actually make a difference.
It only takes 10 mins 2 x a week over two short months…
To learn & implement,
the 10 principles of raising body confident kids.
It's definitely for anyone who has a kid they're worried about but doesn't know how to help them.
It's also particularly geared toward parents who understand what it's like to feel a bit sh*t about their own body (or have someone close to them who does) and REEEEEALLY don't want their kids stressing in the same way.
And of course, it's for parents (and caregivers) who are curious and dedicated about how to make their kid's lives rich and rewarding without being stopped by cultural stereotypes or prejudices.
Here's what they're saying…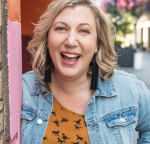 LIFE CHANGING…
"Emma's course was a life-changer for our family.  We learnt so much vital information and practical tips that really gave us the confidence to have those hard conversations and answer those hard questions!!  As the mother of three girls, I feel such responsibility to arm them with the tools they need to feel ok in their bodies and navigate this world that has such emphasis on looking a certain way.  I highly recommend this for every single parent out there!!"
Michelle, Videographer and Mum of Three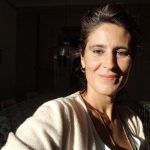 EMPOWERING…
"I was struggling to address the issue of weight in our family conversations. Emma helped me shift perspective away from my daughter to society itself. This is so empowering. (Because) we are neck-deep in negative messaging and discrimination based on body-appearance."
Anisha, Wayfinder Coach & Arts Consultant and Mum of Two
LIGHT BULB MOMENTS…
"Listening to Emma was a light bulb moment – I realised that I was unconsciously creating 'guilt' food habits for my children. In the age of too much information and so much pressure, it's refreshing to have guidance from someone who has been there herself and is willing to share her poignant journey. Emma is an inspiration in this mine field of positive body image."
Rachel, Business Consultant and Mum of Four
TEARS OF GRATITUDE…
"Emma this is wonderful.  I tried just the toes and feet bit (of principle 4) with my daughters last night (one is 12 and one is 10).  My 10 year old wiped away tears of gratitude and love for her feet :o) Thank you!"
Helen
That does, of course, ultimately depend on you – you get that right? Your willingness to do the work, talk with your kids and make changes. What I CAN tell you is that I know others who have done this course and it's changed the way their family talk and feel about their bodies. 

An important disclaimer – this is not a substitute for therapy or medical care. If your child has an eating disorder this course is only helpful as a supplement to professional help. You should absolutely make getting professional help your #1 priority. 

Yes. Body confidence affects boys just as much as it affects girls. Boys get eating disorders, body dysmorphia and live in the same weight-obsessed society that girls do. The information and exercises in this course are not gender-specific. 

Firstly, I get it! And you're not alone – 80% of women in Australia have an 'I hate my body moment' EVERY SINGLE DAY. You don't need to have all your ducks in a row before you can raise body confident kids. In fact, this course will help you find access to peace and freedom yourself. There is a bonus section specifically on getting more help for yourself. 

The first two videos are the longest at 15 mins and 30 mins respectively – they set the scene. All the other videos are under 10 mins with an emphasis on taking action.

The course is designed so that you can finish in 8 weeks, doing two lessons a week. You will have access for 20 weeks, to give you plenty of time to re-watch videos that make an impact and get the course completely done. 

You need your computer or phone, a pen, and access to a printer. Nothing more is needed. 

Absolutely – I highly recommend doing the course with other parents and caregivers of your children. 

I've never been asked for a refund, but I do get a lot of the other R word… referrals.
In all seriousness though, if, within 21 days you have finished the first 3 modules, and you don't think it's shifted your ability to raise body confident kids, then contact me and I'll give you your money back. As I say, it's never happened before.

If you have kids from 1 to 18, you're in the right place. 

You have 20 weeks from the time of purchase. That's because after extensive research I've learned that giving an ample but definite time frame to finish means that you'll be way more likely to get the course completed. 

You also get lifetime access to the private fb community – where you can continue to share ideas with other like-minded parents and to get support from me. I will post all course updates in this group too, so you won't miss anything. 
But really, why should you learn from me?
I know a metric tonne about body-confidence and how to talk to kids so they feel good about their body. I've spoken to hundreds of parents about body image and kids. I've written a postgrad thesis called: Playing with Beauty: How social expectations of appearance affects athletic performance.
But more than that… When I was nineteen, I told my parents I had bulimia. They didn't believe me. Or at least believe it was the life-threatening problem that it was. They told me I was beautiful and asked if I 'was over all that now' and we hardly spoke of it again.
Having now recovered I want to give other smart, dedicated parents like you, the language to talk about bodies, that my folks never had. My parents were great in so many ways. But they didn't know how to speak about bodies and food and long term health to their kids in a way that left us feeling positive or protected from our culture that values thinness and promotes weight-loss at every turn. You can find out more about me here.
Module One: Reject Diet-Mentality Myths
Learn the three distinct areas that lead to body confidence and how to spot myths that can cause damage.
Module Two: Language & Conversations
Practice complimenting the person not the body
Master awkward conversations about weight, fat and bodies
Practice gratitude
Terms to avoid and terms to use when talking about bodies
Module Three: Marketing & Media
Declutter your environment from negative messages
Spot body-shaming stereotypes
Understand digital trickery
Spot bad science used to market health and wellbeing
Module Four: Food & exercise
Put nutrition & exercise in perspective
Retain a natural love of movement
Deal powerfully with sugar
Discover body-led nutrition
Bonus lessons
Practicing mindfulness with kids
Getting support for yourself
Does your child have an eating disorder checklist
What is the course valued at?
You'd expect an education/practical course with this much content & research to be in the $1000s. Many programs of this length and scope are. But I want it as accessible and doable for as many families as possible. So I've divided that by three and taken off the price of a coffee.